Shop For Sandalwood Oil, Nagarmotha Oil, Lemon Grass Oil, Patchouli Oil And More With Us.
About Us
Our company, H R A Essential Oil Factory, is securing good deals in the competitive market with its commodities, such as Nagarmotha Oil, Geranium Oil, Sandalwood Timber and allied products. We are a decade old institution that has been spearheading market of different product segments in order to meet global needs in an impressive manner. We are maintaining world-class quality based products, all of which are manufactured by enforcing highest standards of quality protocols.
We are using modernized implements and machinery as a manufacturer in order to bring forth products that are opted for usage in personal care, food, fragrance, beverages and in other related domains. We provide our high quality products which are incorporated in the form of raw ingredients and even used as finished products. With in-depth understanding regarding budget constraints, we manufacture products in a cost-effective way and consequently make them available for end buyers at reduced cost.
Our Founder
With superb skills, Mr. Haji Rais Ahmed, joined this business. He rose to the occasion in the competitive business sector by being extremely dedicated to perfection. He was born not with a silver spoon but in a hardworking family of farmers who were engaged in wheat and potato farming in Kannauj. As a man of extreme sharp intellect, he understood it quite early that farming would be not adequate to meet survival needs of his family. Knowing it well, he changed his profession from a farmer to a perfumer. He took the decision of pursuing Attar and Perfume Essential Trade business, which led to the formation of this enterprise. He involved himself in manufacturing essential oil in India back in the year 2010.
Having capital investment of Rs. 10,00,000, he started his manufacturing unit at Kannauj. Thanks to his honesty and hard work, he earned fruit of his success. His sons joined the business as well. At present, the business is making huge profits by continually meeting growing requirements of customers from all across India.
H R A, As A Social Worker
We in association with Qaumi Ekta Seva Samiti NGO assures of supporting several campaigns, some of which are as follows:
Distributing sweater and jackets to underprivileged section of society
Providing blankets to poor masses
Distribution of oxygen cylinders for use during Covid-19
Distribution of hospital beds in the Covid-19 period
Our Business Associates (Subdivided Business Segments)
Aman Brick Field
Ansari Cold Storage
Bharat Darshan Agarbatti Works
Bharat Trading Company
City Construction
Global Export House
Gurshaigunj Cold Storage
H R A Food And Flavours
H R A Herbs & Agarbatti Works
R&D
Our company has an adroit team that holds years of experience in meeting research and development needs of our enterprise. We are accomplishing innumerable modern requirements of respective customers for Sandalwood Timber, etc., by maintaining advanced manufacturing methodologies. We make certain that our production norms and standards are in sync with state government obligations.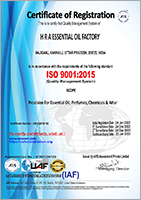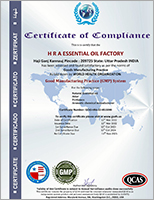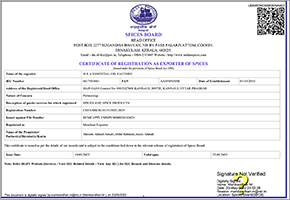 Get in touch with us